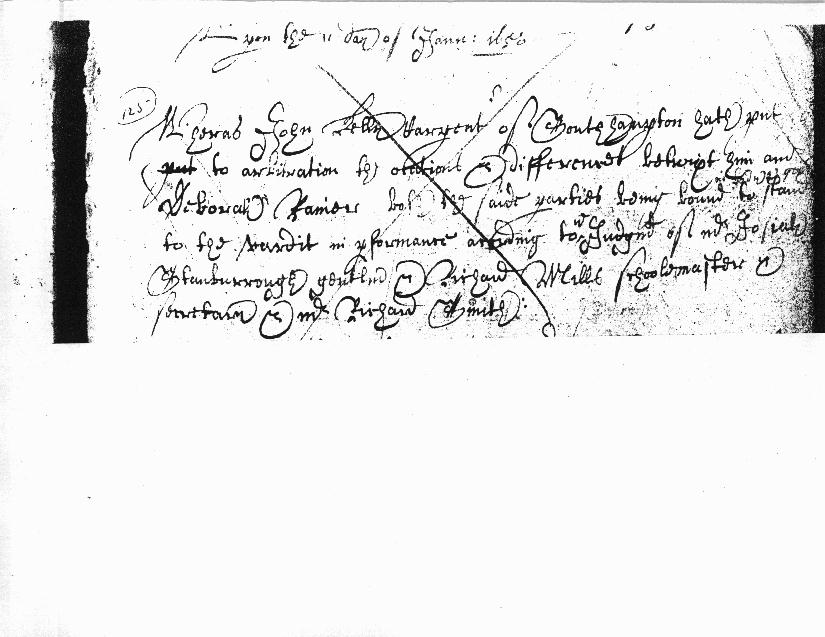 ---
Text of document:
Vpon the 11th day of Ianuary 1650,
Whereas Iohn Kelly carpenter of Southampton hath put to arbitration the action and differences betwixt him and Deborah Raynor both the saide parties being bound to stand to the verdict in performance according to the judgement of Mr Iosiah Stanborough gentlemen & Richard Mills Schoolmaster & secretary, & Richard Smith.

---
Source: Southampton Town Records. Book A: 1640-1660, page 73. Manuscript, Southampton Town Hall.


---
Click here to view another signature of Richard Mills of Southampton.


Back to Richard Mills article.

---


Thanks to William Skeith for the email-hider.

Last modified: Apr. 15, 2014

Back to home page.