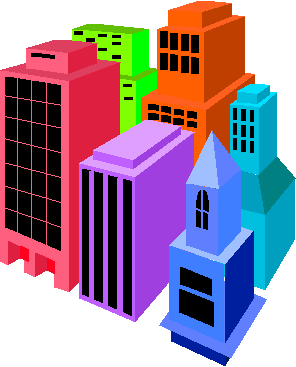 REAL ESTATE
NEWS

International Real Estate Digest - directories, site index, classifieds, financing.
GOVERNMENT SOURCES

Department of Housing and Urban Development (HUD) - consumer information, business opportunity, Homes.

 New York State Licensing – Real Estate Broker/Salesperson page
COMPREHENSIVE SITES

Home Advisor - Microsoft

National Association of Realtors (NAR) - the search engine gets you specific about what you are looking for.

Yahoo! Real Estate - links to home-buying Web sites, city maps, city profiles.
MORTGAGE INFO

Consumer Mortgage Information Network

 Today's Rates – Wells Fargo Home Mortgage

 Compare Interest Rates – New York (you may change it to other states)

 Bank Rate – mortgage rates, CD rates, and interest rates

HOMES info - nationwide daily mortgage rate & point changes with commentary, and more.

Mortgage Market Information Services - choose your desired loan type, it'll give you the result of interest rate.

 Most Choice - mortgage rates

Home Shark - search for homes by city and state, offers discount mortgages.
LAWYER
Real Estate Attorney - LexisNexis
FINDING A HOUSE

Homebuyer's Fair - buying, selling, or relocating. Excellent tools provided.

 Long Island's Best Homes – school information, etc.

 Harmon Homes – national listings

Listing Link - to find a home, an agent, a lender service, etc.

Countrywide - home financing, etc.

Cyber Homes - a collection of Multiple Listing Service (MLS) systems.

Classifieds2000 - new homes, for-sale-by-owner listings, time-shares.

 Home Price Check – Chase Bank

 Property Shark – consolidated NYC property records

 Home Price Records - a free home value calculator type service

 Home Smart Reports - instant home price estimates and area risk profiles

 Portland Maps – an information service by The City of Portland, OR

 Zillow – an online real estate marketplace
SELLING YOUR HOUSE

 FSBO – For Sale By Owner

 For Sale By Owner – "No Commission. Lots of Help."

 FSBO Network – the official website of For Sale By Owner Magazine Nationwide

 SellYourHomeYourself.Com – "Without a Real Estate Broker!"

 For Sale by Owner Center - 6 photos, description, FSBO listing…free.

 MLSLI - MLS on Long Island, NY
RENTING AN APARTMENT

Rent.Net - listings for over 2 million apartment units in 50 states and Canada.

Apartments.com - nationwide apartment locator, video walk-throughs.

 Rent Slicer - statistics on Los Angeles area rental property
TOOLS & FORMS

Tools

 How Much Home Can I Afford? - Quicken

The Mortgage Calculator

 Real Estate Forms - U.S. Legal Forms, Inc.

 City Data - profiles of thousands of U.S. cities

 City Reports

Yelp - an easy way to find, review and talk about what's great - and not so great, in your area.
Last updated: 10/19/2010


Back to Di Su's Main Page